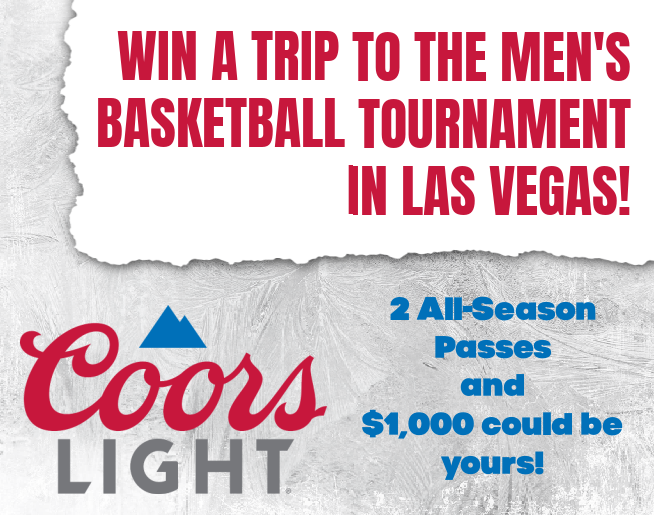 The Vibe and Coors Light want to send you to the Men's Basketball Tournament in Las Vegas!
We're hooking you up with two All Session passes for the tournament PLUS ash cards valued at $1,000 to cover your travel plans, a few nights in a Vegas hotel and maybe a little extra to spend however you want!
How To Qualify:
Listen to The Vibe weekdays, January 30th – February 24th, at 8:20am, 12:20pm and 4:20pm for keywords to text in to win. Text those words to 520-696-3017. The more words you text in, the better your chances are of winning!
Good Luck from Coors Light and 97-5 The Vibe!
Sponsored by Coors Light – Made to Chill. Official Corporate Sponsor of Arizona Athletics