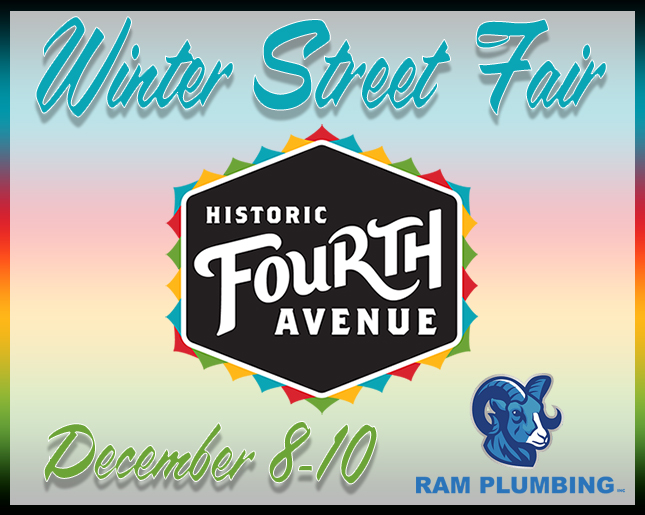 The Historic 4th Avenue Winter Street Fair is back December 8th – 10th
Take a stroll down 4th Avenue to see art from around the world, taste decadent food and much more! The fair offers something for everyone of all ages.
Don't miss entertainment on the Ram Plumbing Stage! Check out the schedule below.
Don't miss the artists on the Ram Plumbing Stage (5th Street Stage) on Sunday, December 10th
10:00am – 11:15am: The Just Intervals
11:30am – 12:45pm: ZeeCeeKeely
1:00pm – 2:15pm: Chalako The Band
2:30pm – 3:45pm: A1 Reggae Band